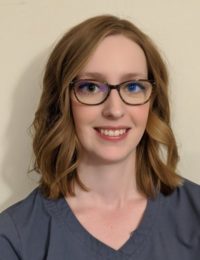 Emerald Park Branch Manager
Sarah was born in Regina, SK. She started with Warman Veterinary Services at the Emerald Park office in July of 2013. Sarah is a versatile team member and handles many of the daily operations such as exports, boar stud work, laboratory work & reception.
Outside of work, Sarah enjoys all things outdoors – camping, riding, hiking, fishing, gardening – with her husband Cole & their 3 dogs. Sarah takes pride in her small breeding program of purebred & part-bred Arabian horses for the Sport Disciplines. In addition to horses, Sarah enjoys working with all livestock and has spent time in a feedlot, a dairy farm and managed a personal flock of 225 ewes.