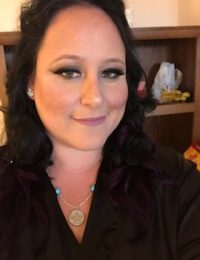 Administrative Assistant
Penny was born in Melville, SK and has lived in many small towns around Saskatoon as well as spending a few years growing up on a farm. She still hopes to move to a farm again in the future.
She went to Saskatoon Business College for Accounting in 2009 as she has always enjoyed everything numbers and she thoroughly enjoys every bit of Accounting that she gets to do at WVS. She has learned a lot of information about the veterinary profession and the inner workings of a veterinary clinic since starting with WVS in May 2018 and is excited to learn more.
She enjoys working on her 1969 Mustang in her spare time as well as going to car shows but her all time favorite thing to do is to spend time with her family.
Penny has 2 teenage boys and lives with her boyfriend, Shawn, in their home in Dundurn.