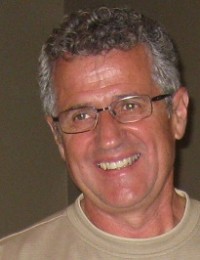 Veterinarian
Cell Phone: 306-221-1681
Email: nshantz@warmanvetservices.ca
Neil Shantz is a graduate of the College of Agriculture and the Western College of Veterinary Medicine in Saskatoon, SK. He started his professional career at the University of Saskatchewan as an Assistant Farm Manager in the Animal Science Department in 1974.
In 1982, Dr Shantz started a private veterinary practice and developed it into a successful, five person, mixed animal practice. Three years later, he began the development of a consultation practice (Warman Veterinary Services) with swine and dairy producers, focusing on the preventative aspects of health management, including detailed monitoring of health, genetics, nutrition, ventilation, and animal husbandry. Neil also presently serves as the chair person for Prairie Diagnostic Services, where he has served as a board member for the last 7 years. Neil's professional work has taken him to many parts of Canada, as well as the U.S.A., Mexico, Europe, China, and South Africa.
In 1997 Dr Shantz was named "Swine Practitioner of the Year" by the American Association of Swine Practitioners, and in 1999 was awarded the PigCHAMP Swine Practitioner Award at the Al D Leman Swine Conference at the University of Minnesota. In July 2006 Neil received the Canadian Veterinary Medical Association Award for having made a significant contribution to Large Animal Surgery and Medicine in Canada and in November 2006 he was given a Distinguished Service Award by the swine producers of Saskatchewan. Most recently in September 2011, he received the J.J. Murison Distinguished Veterinary Award from the Saskatchewan Veterinary Medical Association.
Neil and Corinne are celebrating 46 years of marriage in 2018. They have raised three children and are now enjoying an amazing role as grandparents to many marvelous grandchildren!