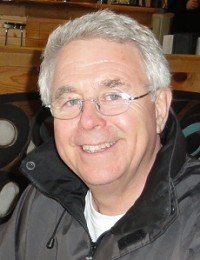 Veterinarian
Cell Phone:306-221-1155
Email: mjacobson@warmanvetservices.ca
Mark was born and raised on a mixed farm in north central Saskatchewan and enjoyed raising livestock.  He attended the University of Saskatchewan College of Agriculture and the Western College of Veterinary Medicine, graduating with distinction from the WCVM in 1975.
Early in his career, Mark worked in ranch practice in Maple Creek, Saskatchewan and did cattle embryo transplants for Alberta Livestock Transplants in Alberta and New Zealand.  In 1978, he married Marilyn and they moved to Brandon, Manitoba.  He joined Brandon Hills Veterinary Clinic as a veterinarian and partner, working there for 11 years.  Mark developed herd health programs for dairy and purebred beef operations using his interest and experience in bovine reproduction and embryo transplants.  It was in Brandon that Mark also developed an interest in swine practice, monitoring the health and production of pigs.
In 1989, Mark left Brandon to move back to Saskatchewan and spend more time with his young family.  He worked for the Canadian Food Inspection Agency in Regina and Saskatoon in Animal Health, Meat Hygiene and National Embryo Transplant programs for 4 years.
Mark missed the challenges of private practice and the relationships that develop while working closely with livestock producers.  Early in 1994, he joined Dr. Neil Shantz at Warman Veterinary Services and became a partner in 1996.  As the swine industry rapidly expanded over the next 10 years, the need for dedicated swine herd health and production services did as well and more veterinarians joined the team.  The practice has also always provided services to dairy producers interested in herd health and production management.  That part of the practice has grown significantly with the addition of young and enthusiastic veterinarians!
Presently, Mark works closely with his swine clients providing health, biosecurity and production monitoring services and recommendations, quality assurance and animal care validations, as well as industry perspective.
Mark and Marilyn have been happily married for 40 years and have 3 adult children and 2 grandchildren. They are the loves of his life!