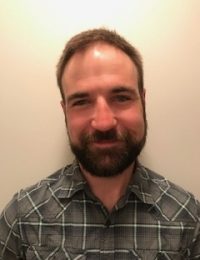 Veterinarian
Cell: 306-230-4776
Email: kchristiuk@warmanvetservices.ca
Kane was born in 1988 and raised on an acreage near Steinbach, Manitoba. Following graduation from high school Kane attended the University of Manitoba and in 2010 completed a Bachelor's degree in Agriculture (Animal Science major). During his studies he completed animal production classes focusing on management of swine and dairy cattle. In the summer Kane worked for a local concrete construction company focused on the construction of dairy barns as well as other agricultural concrete structures including barn renovations, machine shops, swine barns, bunker silos, etc.
After the completion of his undergraduate degree Kane decided to further his education and earned a Master's of Science (Animal Science focus) in 2012. His thesis project focused on studying the effects of diet on fecal E. coli populations in beef and dairy cattle. During his graduate studies Kane assisted in swine feeding trials and served as the animal science graduate student representative at faculty meetings. As the graduate student representative Kane successfully secured a funding proposal for new graduate student office furniture and work stations.
Kane attended the Western College of Veterinary Medicine and graduated in 2016 with his veterinary degree. During his veterinary studies, Kane was always drawn to learning about food animals including beef, dairy, and swine. After graduation Kane practiced as a mixed animal veterinarian in Virden, Manitoba with focus on beef cow-calf production. Kane then moved with his fiancé to Saskatoon in May 2017 and practiced locally as a mixed animal veterinarian prior to joining Warman Veterinary Services in early March 2018. Kane is dedicated to being a food animal veterinarian and to meeting the growing needs of the swine and dairy clientele.
Kane is an avid outdoorsman and is passionate about hunting and fishing. At home he enjoys spending time with his fiancé, Maria who is also a veterinarian and their English Shepherd, AliMay. Together they enjoy outdoor activities including camping, fishing, and hiking as well as spending time with family.