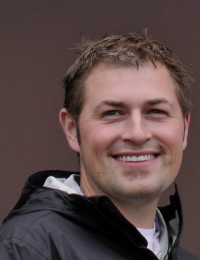 Veterinarian / Owner
Cell: 306-230-5714
Email: jlindenbach@warmanvetservices.ca
Josh Lindenbach was born in 1981 and raised on an 85 cow tie-stall dairy farm near Balgonie, SK. The farm is still in operation today and this agricultural background spurred Josh to achieve a Bachelor of Science (BSc) from the University of Saskatchewan in 2002 (major in Animal Science) and a Doctorate of Veterinary Medicine (DVM) in 2008. Josh is also a graduate of the Summer Dairy Institute (Cornell University) in 2008 and uses the knowledge and contacts daily in practice. He is also a member of the AABP, WCABP, and WCASV.
Josh has been predominantly involved in dairy production medicine since joining Warman Veterinary Services in 2008. He is currently a partner at WVS. Josh's interests include production medicine, reproductive protocol management, calf management, and transition cow metabolic disease prevention. Josh enjoys anything and everything Holstein, and is a Holstein genetic enthusiast/fanatic!!
Josh loves living in Saskatchewan with the tremendous season changes, as well as working with clients that are motivated to improve/excel in livestock production. Outside of work, he enjoys downhill skiing in the winter and is a weekend warrior in property maintenance. This includes being on the property care committee for Augustana Lutheran church. Josh and Gabriela Orban (Nipawin, SK) were married in 2008 and have three energetic sons, Mason, James, and Jonah.