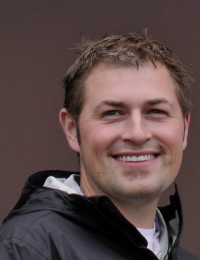 Veterinarian / Owner
Cell: 306-230-5714
Email: jlindenbach@warmanvetservices.ca
Josh Lindenbach was born and raised on a dairy farm near Balgonie, SK. This background in primary agriculture spurred Josh to achieve a Bachelor of Science (BSc) from the University of Saskatchewan in 2002 (major in Animal Science) and a Doctorate of Veterinary Medicine (DVM) in 2008. After 9 years of University Josh thought it would be good to apply this knowledge and joined Warman Vet Services after graduation in 2008.
Warman Veterinary Services turned out to be his forever home and he became a partner in 2010. After years of transitioning mentors and partners; Josh became managing partner in 2018. Josh spends the majority of his veterinary time doing swine consulting work (70%) and dairy herd health (30%). The split between species is an enjoyable part of clinical practice as well is interacting with producers from both industries. Practice is spent focusing on helping producers to be their best in their industry.
Josh and his wife Gabriela have four sons (Mason, James, Jonah & David) which keeps their free time occupied and full of amusing stories. Josh's faith keeps him grounded in life and work; for that he is grateful and appreciative of life's journey.