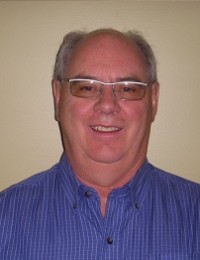 Veterinarian
Cell: 306-222-1700
Email: hgauvreau@warmanvetservices.ca
Henry began his veterinary career at WCVM, graduating in 1980. He then spent three years in mixed animal practice in northern BC and Alberta, followed by 10 years instructing at the agriculture college in Fairview, AB. In 1994 Henry moved over to the diagnostic lab and worked for the next four years as a multi-specie pathologist for Alberta Agriculture, as well as completing course work towards a pathology diploma at WCVM. The tour of northern Alberta was concluded in 1998 when Henry joined Elite Swine-Alberta and moved to Strathmore, AB to be part of a rapidly growing swine management company. Elite Swine grew from having no sows in 1998 to 12,000 sows in production by 2001. It was interesting and exciting times!!
Henry joined Warman Veterinary Services in 2001 and became a partner in 2005. The move to Warman Veterinary Services allowed Henry to build on previous swine experience and move into a progressive multi-person practice offering a range of services to a variety of swine clients. In his role as a consulting swine veterinarian, Henry focuses on the various aspects of developing and maintaining dynamic herd health programs for his clients, in addition to helping maximize their production management goals.
Henry holds professional memberships in the SVMA, ABVMA, CVMA, as well as the Western Canadian Association of Swine Veterinarians and the American Association of Swine Veterinarians.